About Our Experts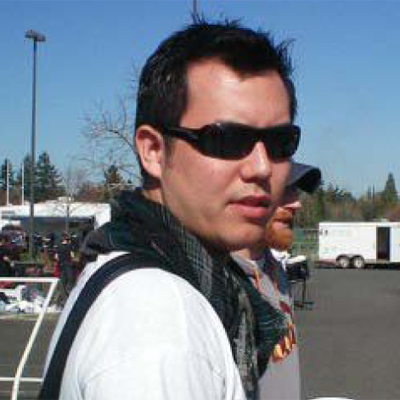 Jonathon Brown - Color Guard Judge
Jonathon Brown has worked with and designed for many NW programs and others around the country. He was the Director of Guards at Kamiak High School (Mukilteo, WA) for 12 years and grew the program into a premier scholastic guard. In 2005 he helped found the nationally renowned Rhapsody Performing Arts Winter Guards of Seattle, WA where he continued to teach and design for 7 year.
As an adjudicator, he's worked with the NWPA, NWAPA, UCGC, MCCGA, and various fall march band competitions. As a performer he was a member of the Cascades Drum & Bugle Corps (Seattle, WA), Northern Light Winter Guard (Portland, OR), and Blue Devils Drum & Bugle Corps (Concord, CA). For six years Jonathon also served as the President of the Northwest Pageantry Association winter guard circuit from Seattle and still diligently works to increase, improve, and support color guard activity all over the NW.
Jonathon lives and works in Seattle, WA at Amazon, Inc. as an Instructional Designer.
We welcome Jonathon back for his fourth time as a judge at SFOB.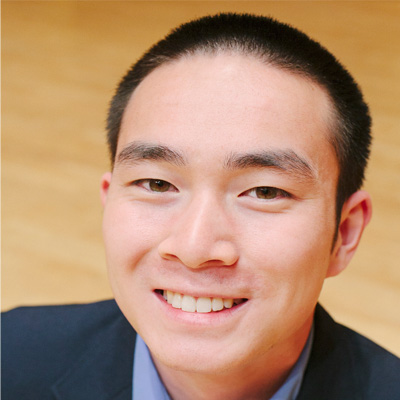 Michael Tran - Drum Major Judge
Michael Tran is currently the CEO of the Seattle Cascades Drum Corps and is entering his third year as the Director of Bands at Inglewood Middle School in Sammamish, Washington.
Michael has spent the last several years instructing and coordinating numerous high school marching ensembles within the state including, Mercer Island, Kamiak, Newport, Cedarcrest, Chiawana, West Valley, Eastlake, Sultan, Naches Valley, and Eisenhower. Additionally, he spent three years writing for, instructing, and leading the Central Washington University "Wildcat" Marching Band in Ellensburg, WA. His marching experience began back in sixth grade in parade band. After four years at Sultan High School, Michael participated in the drum corps activity as a lead trumpet player at Seattle Cascades Drum Corps and The Troopers Drum and Bugle Corps. He served his final year as the Drum Major for the Seattle Cascades.
Michael graduated from Central Washington University with his degree in music education and psychology. During his enrollment, he performed and participated in a varying array of ensembles. He was extremely involved in the music program serving as the NAfME Collegiate Senator, a position he held for three years. When possible, Tran also adjudicates concert band festivals and at local marching band shows in the fall. He now resides in Seattle, WA and serves over 300 of the best band students in the world!
We welcome Michael to his second Sunset Festival of Bands!
Jeff Ray - Music Judge
Jeff Ray is in his 31st year of working in public education, and is currently the director of the Olympic View Middle School Band from Mukilteo, WA. This group has won events all over the Pacific Northwest and California. They were the first middle school in the United States to perform at a division one NCAA Bowl game, performing with Destiny's Child. Prior to entering education, Mr. Ray spent 25 years in drum and bugle corps as a member, instructor, and as a director. His affiliations include the Percussionaut Patriots, Renaissance, Freelancers, Imperials, Marauders, Argonauts, Spartans, and Cascades Corps. Mr. Ray also keeps a very busy performance schedule as a lead trumpet player and plays in several big bands in the area.
We welcome Jeff back, serving his tenth year as a judge for SFOB.
Luke DeDominces - Percussion Judge
Luke is an avid teacher, arranger, and performer of both marching and symphonic percussion in the PNW, and recently received his Master's in percussion performance from the University of Oregon. Having lived in the Portland area recently as well as Eugene, Luke has had the opportunity to teach and write for many Oregon school programs, including the University of Oregon, Southridge HS, Beaverton HS, Glencoe HS, Tigard HS, Rex-Putnam HS, Willamette HS, Sheldon HS, and is currently co-arranger and instructor for the world-class independent percussion ensemble known as OCI.
Luke has a Bachelors in Music for percussion performance from Pacific Lutheran University in Tacoma, WA, and has also taught and arranged for several Washington high school bands including Kamiak HS, Sumner HS, Bonney Lake HS, and Auburn HS. As a performer, Luke has been a part of the Cascades Drum Corps, Phantom Regiment Drum Corps, OCI, Portland Wind Ensemble, Vancouver Symphony, and the Salem Symphony.
We welcome Luke to his first Sunset Festival of Bands as a judge!
Ron Maier - Visual Judge
A native of Bremerton, Washington, Mr. Maier has performed in the Titans Drum and Bugle Corps, the Seattle Imperials Drum and Bugle Corps, the Madison Scouts Drum and Bugle Corps and the State Street Review Winter Guard. He has designed for and taught many groups across the United States and Canada, including the Phantom Regiment, of Rockford, Illinois, the Thunderbolts of Cedarburg, Wisconsin, the Marauders of Longview, Washington, Les Eclipses of Montreal, Quebec, and numerous high school bands and winter guards. He holds a Bachelor's degree in Music Education from the University of Washington, a Master's Degree in Integrated Arts from Lesley University and is a National Board certified music educator. Currently, Mr. Maier is Director of Bands at Finn Hill Middle School in Kirkland, Washington, and serves as Judges Coordinator for the Northwest Pageantry Association.
We welcome Ron back for his fifth year as a judge for SFOB.