2017 Judges
About Our Experts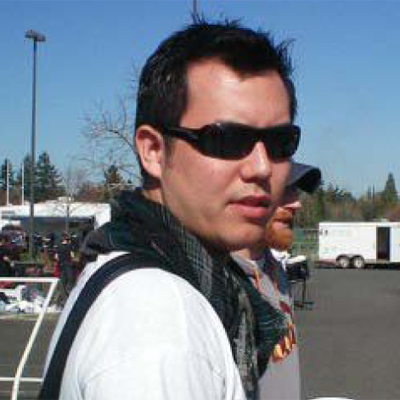 Jonathon Brown - Color Guard Judge
Jonathon Brown didn't get his start in color guard until after high school on a fateful day when he was not accepted into the front ensemble at a Seattle Cascades Drum & Bugle Corps audition. He was offered a spot in the color guard and the rest as they say is history. He went on to march 3 summers with the Seattle Cascades Drum and Bugle Corps where they placed 2nd in Division II and 17th overall and placed in the top 12 Division I Corps at the DCI Championships, the highest place of any NW Drum Corps. His entire family has at one point either marched Seattle Cascades or gone on tour as a volunteer. He aged out with the Blue Devils Drum and Bugle Corps of Concord, CA in 2005 after spending 2 years in the main weapon line, getting a silver medal in 2004, and performing in Europe during the 2005 tour. His winter guard experience includes one season with the 2004 WGI World Class Silver Medalists the Northern Lights from Portland, OR. He continues to perform in local Seattle Dance Studios and Workshops, including the BFA Concerts at Cornish College of the Arts.
He has worked with many NW programs and others around the country including: Cascade High School (Everett, WA), Shorewood High School (Shoreline, WA), Century High School Dance Team (Beaverton, OR), Glencoe High School Dance Team (Hillsboro, OR), Glencoe High School Winterguard (Hillsboro, OR), Lowndes HS Color Guard and Dance team (Lowndes, GA), Bremerton HS (Bremerton, WA) and Kamiak High School (Mukilteo, WA) as the Director of Guards for 12 years. During his time with Kamiak the group grew considerably to become one of the premier scholastic guard programs in the NW with 3 winter guards in the Prep, A, and Open classes. Jonathon also served as the President of the Northwest Pageantry Association winter guard circuit from Seattle, WA for 6 years and diligently works to increase and improve the color guard activity all over the NW. He helped found the nationally renowned Rhapsody Performing Arts Winter Guards out of Seattle, WA. He was a founding staff member in 2005. During his time with Rhapsody the organization has been blessed with a WGI World Championship in the Independent A class in 2007, with the highest score to date, and an Independent Open Class Championship in 2009.
Jonathon works in Seattle as a Corporate Instructional Designer and Curriculum Developer for Microsoft. He currently lives in Everett, WA with his partner Corey, and their 2 dogs Stella & Zoe.
We welcome Jonathon back for his third time as a judge at SFOB.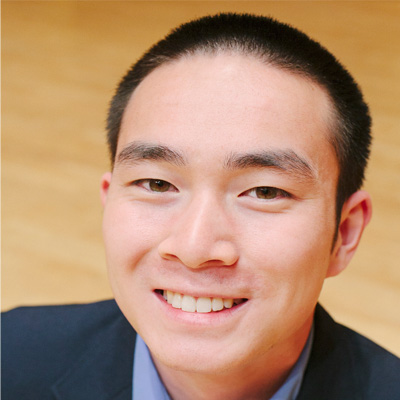 Michael Tran - Drum Major Judge
Michael Tran is currently the director of the Seattle Cascades Drum Corps and his entering his second year as a music teacher at Inglewood Middle School.
Michael has spent the last several years instructing and coordinating numerous high school marching ensembles within the state including, Mercer Island, Kamiak, Newport, Cedarcrest, Chiawana, West Valley, Eastlake, Sultan, Naches Valley, and Eisenhower. Additionally, he spent three years writing for, instructing, and leading the Central Washington University "Wildcat" Marching Band in Ellensburg, WA.
His marching experience began back in sixth grade in parade band. After four years at Sultan High School, Michael participated in the drum corps activity as a lead trumpet player at Seattle Cascades Drum Corps and The Troopers Drum and Bugle Corps. He served his final year as the Drum Major for the Seattle Cascades.
Michael graduated from Central Washington University with his degree in music education and psychology. During his enrollment, he performed and participated in a varying array of ensembles. He was extremely involved in the music program serving as the NAfME Collegiate Senator, a position he held for three years. He now lives in Redmond where he teaches the best students in the world!
We welcome Michael to his first Sunset Festival of Bands!
Jeff Ray - Music Judge
Jeff Ray is in his 30th year of working in public education, and is currently the director of the 350 member Olympic View Middle School Band from Mukilteo, WA. This group has won events all over the Pacific Northwest and California. They were the first middle school in the United States to perform at a division one NCAA Bowl game, performing with Destiny's Child. Prior to entering education, Mr. Ray spent 25 years in drum and bugle corps as a member, instructor, and as a director. His affiliations include the Percussionaut Patriots, Renaissance, Freelancers, Imperials, Marauders, Argonauts, Spartans, and Cascades Corps. Mr. Ray also keeps a very busy performance schedule as a lead trumpet player and plays in several big bands in the area.
We welcome Jeff back, serving his nineth year as a judge for SFOB.
Chris Grant - Percussion Judge
Chris Grant is a percussionist, composer and music educator residing in Spokane Valley, WA. Chris completed a BAE in Music (2003), and MA in Music Education (2013) from Eastern Washington University. Chris is presently a faculty member at Gonzaga University, conductor of the Spokane British Brass Band, percussion caption-head/arranger for the Columbians Drum & Bugle Corps, and serves as the Vice President of the Washington State Chapter of the Percussive Arts Society.
Chris is an active composer and arranger of percussion, wind and string literature. His clients have included Mt. Spokane High School, Pasco High School, Eastern Washington University, Spokane Thunder and the Seattle Cascades.
As a performer, Chris is a sought after percussionist. Chris is the principal timpanist for the Coeur d'Alene Symphony, and percussionist for many regional rock and jazz groups such as: Kari Marguerite and the 76, Pink Tango, The Working Spliffs, Ron Reed, Spokane Jazz Orchestra and salsa band, Son Dulce.
We welcome Chris to his first Sunset Festival of Bands!
Ron Maier - Visual Judge
A native of Bremerton, Washington, Mr. Maier has performed in the Titans Drum and Bugle Corps, the Seattle Imperials Drum and Bugle Corps, the Madison Scouts Drum and Bugle Corps and the State Street Review Winter Guard. He has designed for and taught many groups across the United States and Canada, including the Phantom Regiment, of Rockford, Illinois, the Thunderbolts of Cedarburg, Wisconsin, the Marauders of Longview, Washington, Les Eclipses of Montreal, Quebec, and numerous high school bands and winter guards. He holds a Bachelor's degree in Music Education from the University of Washington, a Master's Degree in Integrated Arts from Lesley University and is a National Board certified music educator. Currently, Mr. Maier is Director of Bands at Finn Hill Middle School in Kirkland, Washington, and serves as Judges Coordinator for the Northwest Pageantry Association.
We welcome Ron back for his fourth year as a judge for SFOB.