2019 Judges
About Our Experts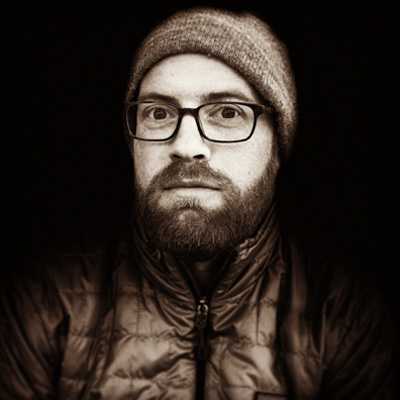 Anthony Riederer - Color Guard Judge
Anthony has served as a technician, choreographer, consultant, designer, and caption head for scholastic and independent pageantry organizations in the Midwest, Intermountain West, and Pacific Northwest.
In addition to working as a consultant and instructor, Anthony serves adjudicator for a number of marching band contests and winter guard circuits including Texas Color Guard Circuit, Mid-Continent Color Guard Association, NorthStar Circuit, Northwest Pageantry Association, and the Winter Guard Association of Southern California. Previously, he was the Judge Coordinator and an appointed member of the Board of Directors for the Heartland Winter Arts Association.
Recently, Anthony worked with several friends to create Cascadia Winterguard, an independent winter guard based in Portland, Oregon. In his life as a performer, he spent multiple seasons with the Madison Scouts Drum & Bugle Corps and Northern Lights Winter Guard.
Outside of pageantry, Anthony holds a Master's degree from the University of Pennsylvania in Urban Design and a Bachelor of Arts in Historic Preservation and Community Planning. Currently, he works as a Senior Land Use Planner for Clackamas County, Oregon. In this role, he works to support development and redevelopment of commercial, industrial, multi-family, and institutional properties as well as the preservation and restoration of historic properties and resources.
We welcome Tony to his first SFOB!
Maggie Whiteman - Drum Major Judge
Maggie Whiteman is the director of bands at Eastmont High School in Wenatchee, Washington. Prior to this position, she graduated from Central Washington University with her Bachelor's in Music Education. Between marching and teaching, she has been involved in the drum corps community for five years. This past summer, she worked as a Drum Major Technician for the Seattle Cascades. She has been a Drum Major Instructor for the Central Washington University Summer Band Camp for two years. In college, she has conducted The Central Washington University Marching Band and the Seattle Cascades for two years. Maggie continues to work with high schools across the state as a marching and drum major instructor and is proud to be a part of this event!
This is Maggie's first Sunset Festival of Bands! Welcome!
Jeff Ray - Music Effect Judge
Jeff Ray is in his 32nd year of working in public education, and is currently the director of the Olympic View Middle School Band from Mukilteo, WA. This group has won events all over the Pacific Northwest and California. They were the first middle school in the United States to perform at a division one NCAA Bowl game, performing with Destiny's Child. Prior to entering education, Mr. Ray spent 25 years in drum and bugle corps as a member, instructor, and as a director. His affiliations include the Percussionaut Patriots, Renaissance, Freelancers, Imperials, Marauders, Argonauts, Spartans, and Cascades Corps. Mr. Ray also keeps a very busy performance schedule as a lead trumpet player and plays in several big bands in the area including the Eastside Modern Jazz Orchestra and the Microsoft Jumpin Jive Orchestra. He is currently the director of the Critical Mass Big Band from Bellevue, WA.
Jeff has been with us for every single Sunset Festival of Bands!
Mick Moses - Music Individual Judge
Mr. Mick Moses has been a music educator for the past 51 years. His work includes Instrumental Music Teacher in Washington State at South Kitsap HS, Kentridge HS, Kentwood HS, Cedar Heights JHS, and Chelan HS. He has also taught music overseas at Brent International School, Manila, Philippines, The International School Yangon, Myanmar (Rangoon, Burma) and Taipei American School, Taipei, Taiwan. He has served as a Guest Conductor/Clinician/Adjudicator at events in Washington, Oregon, California, Arizona, Nevada, and British Columbia, and Alberta, Canadian Provinces. Recently Mr. Moses was Guest Conductor at The International School Bangkok, Thailand Honor Band Festival. He has served as the Chairperson for the WMEA task force on band adjudication. His work also includes horn instructor/musical arranger for the Auburn Black Watch Highlanders Drum Corps and the Seattle Imperials. Currently, Mr. Moses is director/arranger for the Wenatchee Holiday Spice Big Band.
Mick is joining us for his first Sunset Festival of Bands!

Alan Keown - Percussion Judge
Alan Keown has been a percussion teacher and arranger in the Pacific Northwest since 1980. He spent many of those years as a drumset and orchestral performer as well as marching percussion specialist at the University of Oregon, Oregon State University and various high school programs.
He has been involved with Ted Turner's Goodwill Games Ceremonies as well as the competitive tour sponsored by Drum Corps International and is very active in the winter drumline activity.
Alan is a clinician for Yamaha Drums, Vic Firth sticks & mallets, Remo drumheads, Sabian cymbals, Offworld practice pads, and is the founder of the Alan Keown Marching Percussion Camp, held in Eugene, Oregon since 1989.
Mr. Keown publishes marching band music with Matrix Publishing Company, concert percussion literature with Alfred Publishing and Tapspace Publications and indoor drumline shows with Marching Show Concepts, and judges percussion all across the country.
Alan resides in Springfield, Oregon with his wife, Denise. They have two very successful sons. Matthew is married and is finishing his DMA in Percussion at Yale University, and Christopher is married with three beautiful children and is the Sales Manager at a Nissan dealership…he keeps Alan in cool cars!
Alan is here at Sunset Festival of Bands for the first time!
Ron Maier - Visual Effect Judge
A native of Bremerton, Washington, Mr. Maier has performed in the Titans Drum and Bugle Corps, the Seattle Imperials Drum and Bugle Corps, the Madison Scouts Drum and Bugle Corps and the State Street Review Winter Guard. He has designed for and taught many groups across the United States and Canada, including the Phantom Regiment, of Rockford, Illinois, the Thunderbolts of Cedarburg, Wisconsin, the Marauders of Longview, Washington, Les Eclipses of Montreal, Quebec, and numerous high school bands and winter guards. He holds a Bachelor's degree in Music Education from the University of Washington, a Master's Degree in Integrated Arts from Lesley University and is a National Board-certified music educator. Currently, Mr. Maier is Director of Bands at Finn Hill Middle School in Kirkland, Washington, and serves as Judges Coordinator for the Northwest Pageantry Association.
We welcome Ron back for his sixth year as a judge for SFOB.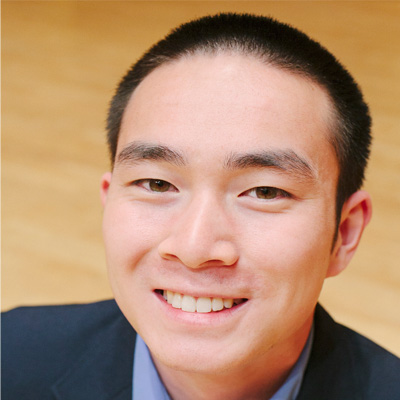 Michael Tran - Visual Individual Judge
Michael Tran is currently in his fourth year teaching in the Lake Washington School District.
Prior to becoming a band director, Tran spent many years instructing and coordinating numerous high school marching ensembles within the Washington State including, Mercer Island, Kamiak, Newport, Chiawana, West Valley (Yakima), Marysville Pilchuck, Eastlake, Cedarcrest, Sultan, Naches Valley, and Eisenhower High Schools. Additionally, he devoted three years writing for, coordinating, and instructing the Central Washington University "Wildcat" Marching Band in Ellensburg, WA. Michael graduated from CWU, earning his degrees in music education and psychology. During his enrollment, he performed in a varying array of instrumental and vocal ensembles and was extremely involved in the music program, serving as the NAfME Collegiate Senator, a position he held for three years.
Tran's marching band experience began back in sixth grade in parade band. After four years at Sultan High School, Michael participated in the drum corps activity as a lead trumpet player at The Seattle Cascades and The Troopers Drum and Bugle Corps. After serving his final year as a Head Drum Major in DCI, Michael returned to the Seattle Cascades as an administrator. After two years, he was then promoted to Executive Director and Corps Director. Under his leadership, the group would secure their highest finishing placement and score, since the new championship format was implemented in Drum Corps International in 2011.
Michael resides in Seattle, WA and is currently the Band Director at Inglewood Middle School. He is also a Head Basketball Coach at the school, leading the girls team to a district championship, last season. Michael enjoys the opportunity to make an impact each day and is thrilled to be back at the Sunset Festival of Bands. He hopes everyone today has a magnificent performance!
We welcome Michael to his third Sunset Festival of Bands!