2023 Judges
About Our Experts
Check back regularly to see our panel of judges for the 2023 event!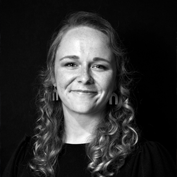 Maggie Whiteman - Drum Major Judge
Maggie Whiteman is currently pursuing her Masters degree in Wind Band Conducting at the University of British Columbia in Vancouver, Canada. Prior to this position, she served as the Director of Bands at Eastmont High School in Wenatchee, Washington, for four years. During her time, the program tripled in size, attended invitational events, and was awarded generous funding to invest in reviving the instrumental inventory. Maggie has led Band, Orchestra, Jazz Band, Mariachi, Percussion ensembles in her time at Eastmont. She strives to maintain a culture of creative excellence.
While teaching at Eastmont, Maggie was an active member of the Music Education community. She has given clinics at the Washington Music Educator's conference, the Whistler Cantando festival, judged at the Harvest, Sumner, and Auburn marching band festivals, judged at the Leavenworth Autumn leaf parade, served as the Drum Major technician for both the Columbians and Cascades Drum and Bugle Corps, served as a faculty member for 2018 and 2019 at the CWU Summer Leadership Camp, as well as working with many high school marching bands across Washington. Maggie was a drum major for the Cascades Drum and Bugle corps and the Central Washington University Marching Band, as well as marching mellophone for the Columbians Drum and Bugle Corps. She is a proud CWU alum who enjoys her free time hiking, skiing, and is so excited to be back for her third Sunset Festival of Bands!
Mick Moses - Music Effect Judge
Mick is joining us for his third Sunset Festival of Bands!
Jeff Ray - Music Individual Judge
Jeff has been with us for every single Sunset Festival of Bands!
Ron Maier - Visual Effect Judge
A native of Bremerton, Washington, Mr. Maier has performed in the Titans Drum and Bugle Corps, the Seattle Imperials Drum and Bugle Corps, the Madison Scouts Drum and Bugle Corps, and the State Street Review Winter Guard. He has designed for and taught many groups across the United States and Canada, including the Phantom Regiment, of Rockford, Illinois, the Thunderbolts of Cedarburg, Wisconsin, the Marauders of Longview, Washington, Les Eclipses of Montreal, Quebec, and numerous high school bands and winter guards. He holds a Bachelor's degree in Music Education from the University of Washington, a Master's Degree in Integrated Arts from Lesley University, and is a National Board-certified music educator. Currently, Mr. Maier is Director of Bands at Finn Hill Middle School in Kirkland, Washington, and serves as Judges Coordinator for the Pacific Performing Arts Association.
We welcome Ron back for his eighth year as a judge for SFOB.