2022 Judges
About Our Experts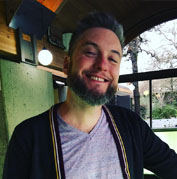 Brian Ward - Color Guard Judge
Brian grew up in Philadelphia, PA and now calls Portland, OR as his home. His passion for travel and new experiences motivated him to relocate to San Francisco in 2015 and then to Portland in 2018. He has built his career as a people manager by day and as a marching arts adjudicator on the weekends.
As a performer, Brian is an alumni of Carolina Crown, Alter Ego, BlackWatch, and The Patriots. His passion for teaching in the arts lead him to work with many groups in the activity such as The Colts, Mechanicsburg High School, Lampeter-Strasburg High School, Dublin High School, Field of View, and the Seattle Cascades. As an adjudicator Brian is affiliated with the Western Bands Association and the NWAPA circuits.
In his personal time outside the performance gym or store setting, Brian is an avid music fan and attends concerts regularly. He is currently completing course work for a MEd in Adult Learning, and relaxes by spending time with his dog, Maddie.
We welcome Brian to his first SFOB!
Maggie Whiteman - Drum Major Judge
Maggie Whiteman is currently a graduate conducting student at the University of British Columbia in Vancouver, Canada, under the supervision of Dr. Robert Taylor. Prior to this position, she was the Director of Bands at Eastmont High School and the District Coordinator for Music in Wenatchee, Washington. In her time at Eastmont, she was pivotal in securing significant funding for the program, tripling the size of the band program, and assisting in developing the Mariachi program. Maggie has been invited to judge marching festivals for the past four years, employed with the Columbians Drum and Bugle Corps as a Drum Major Instructor, adjudicated Solo & Ensemble Festivals in the Eastshore and Commencement Bay Regions, and has been a faculty member for the Central Washington University Summer Band Camp for three years. In college, she served as the Assistant Program Director for the West Valley High School Marching Band, conducted The Central Washington University Marching Band, and served as Drum Major with the Seattle Cascades for two years. As a flautist, Maggie was featured on an album of Alan Hovhaness's music, recorded by the CWU Wind Ensemble. She has performed at the NAfME Collegiate Advocacy Summit in Washington DC, multiple All-State and All-Northwest Conferences, and has been an active performing member in the music community of Wenatchee. Maggie graduated from Central Washington University with her Bachelor's in Music Education in 2017 and is honored to be a part of this event!
This is Maggie's second Sunset Festival of Bands!
Jeff Ray - Music Effect Judge
Jeff Ray is in his 35th year of working in public education, and is currently the director of the Olympic View Middle School Band from Mukilteo, WA. This group has won events all over the Pacific Northwest and California. They were the first middle school in the United States to perform at a division one NCAA Bowl game, performing with Destiny's Child. Prior to entering education, Mr. Ray spent 25 years in drum and bugle corps as a member, instructor, and as a director. His affiliations include the Percussionaut Patriots, Renaissance, Freelancers, Imperials, Marauders, Argonauts, Spartans, and Cascades Corps. Mr. Ray also keeps a very busy performance schedule as a lead trumpet player and plays in several big bands in the area including the Eastside Modern Jazz Orchestra and the Microsoft Jumpin Jive Orchestra. He is currently the director of the Critical Mass Big Band from Bellevue, WA.
Jeff has been with us for every single Sunset Festival of Bands!
Mick Moses - Music Individual Judge
Mr. Mick Moses has been a music educator for the past 51 years. His work includes Instrumental Music Teacher in Washington State at South Kitsap HS, Kentridge HS, Kentwood HS, Cedar Heights JHS, and Chelan HS. He has also taught music overseas at Brent International School, Manila, Philippines, The International School Yangon, Myanmar (Rangoon, Burma) and Taipei American School, Taipei, Taiwan. He has served as a Guest Conductor/Clinician/Adjudicator at events in Washington, Oregon, California, Arizona, Nevada, and British Columbia, and Alberta, Canadian Provinces. Recently Mr. Moses was Guest Conductor at The International School Bangkok, Thailand Honor Band Festival. He has served as the Chairperson for the WMEA task force on band adjudication. His work also includes horn instructor/musical arranger for the Auburn Black Watch Highlanders Drum Corps and the Seattle Imperials. Currently, Mr. Moses is director/arranger for the Wenatchee Holiday Spice Big Band.
Mick is joining us for his second Sunset Festival of Bands!

Nick Molenda - Percussion Judge
Nick Molenda studied music at the University of Washington in Seattle and has been performing & educating for over 20 years.

As a performer, Nick spent years behind the drum kit, holding the drum chair with such artists as HARPS, Allen Stone, Headwaves, & Megan Wilde, Nick has toured extensively, performing at venues of all sizes. Presently, Nick can be heard performing with Seattle Rock Orchestra & alt/Indie artist Brittany Danielle.

As an educator, Nick is well-respected in the northwest music community from a 7-year stint coordinating the University of Washington Husky Drumline. In 2013, Nick led the Seattle Cascades Drum & Bugle Corps to their highest percussion score on the DCI tour in several years. Nick also served as a front ensemble & sound design supervisor for the award-winning Kamiak High School (Mukilteo, WA) WGI Winter Percussion Ensemble during their undefeated run in the NWAPA regional circuit. These days, Nick maintains engagement teaching privately, consults with various groups, & regularly adjudicates for marching band, drumline, and solo & ensemble competitions all over the west coast. Nick proudly endorses Pearl Drums, Remo Drumheads, Zildjian Cymbals, & Vic Firth Drumsticks
Nick is here at Sunset Festival of Bands for the first time!
Ron Maier - Visual Effect Judge
A native of Bremerton, Washington, Mr. Maier has performed in the Titans Drum and Bugle Corps, the Seattle Imperials Drum and Bugle Corps, the Madison Scouts Drum and Bugle Corps, and the State Street Review Winter Guard. He has designed for and taught many groups across the United States and Canada, including the Phantom Regiment, of Rockford, Illinois, the Thunderbolts of Cedarburg, Wisconsin, the Marauders of Longview, Washington, Les Eclipses of Montreal, Quebec, and numerous high school bands and winter guards. He holds a Bachelor's degree in Music Education from the University of Washington, a Master's Degree in Integrated Arts from Lesley University, and is a National Board-certified music educator. Currently, Mr. Maier is Director of Bands at Finn Hill Middle School in Kirkland, Washington, and serves as Judges Coordinator for the Northwest Pageantry Association.
We welcome Ron back for his seventh year as a judge for SFOB.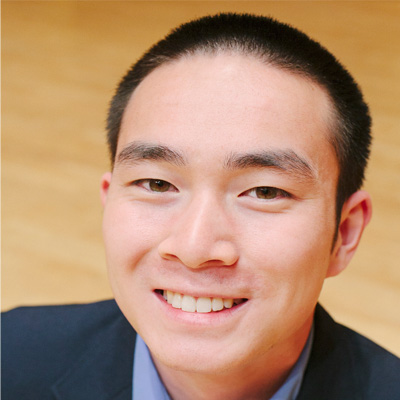 Michael Tran - Visual Individual Judge
Michael Tran is currently in his seventh-year teaching in the Lake Washington School District at the middle school level, where they've captured the 1st Place Award at the Lionel Hampton Jazz Festival and earned the opportunity to perform at the NAfME NW Conference. Tran is also the Head Basketball Coach at the school, leading the girls team to a district championship in their most recent season.
Prior to becoming a band director, Tran spent several years instructing and coordinating numerous high school marching ensembles within Washington State. Additionally, he devoted three years writing for, coordinating, and instructing the Central Washington University "Wildcat" Marching Band in Ellensburg, WA. Michael graduated from CWU, earning his degrees in music education and psychology. During his enrollment, he performed in a varying array of instrumental and vocal ensembles and was extremely involved in the music program, serving as the NAfME Collegiate Senator, a position he held for three years.

Tran's marching band experience began back in sixth grade in parade band. After four years at Sultan High School, Michael participated in the drum corps activity as a lead trumpet player at The Seattle Cascades and The Troopers Drum and Bugle Corps. After serving his final year as a Head Drum Major in DCI, Michael returned to the Seattle Cascades as an administrator. After two years, he was then promoted to Executive and Corps Director. Under his leadership, the group would secure their highest finishing placement and score in the 2010's.

Michael now resides in Bellevue, WA with his fiancé and enjoys spending his time in the wilderness. He has completed over 1,000 miles of hiking through the Sierra and Rocky Mountain Ranges. Michael enjoys the opportunity to make an impact each day and is thrilled to be back at the Sunset Festival of Bands. He hopes everyone today has a magnificent performance!
We welcome Michael to his fourth Sunset Festival of Bands!